Tuesday, September 2, 2008
Updated: December 1, 2:35 PM ET
2009 Nike Combine FAQS

---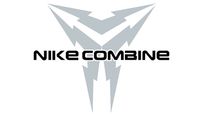 Q:
What is the cost of the camps and combines?
A:
All Nike Combines and SPARQ Mini-Camps are FREE.
Q:
Can a bad performance at the Nike Combine hurt my stock?
A:
No, because of the "scratch rule." ESPN RISE cares about the athletes first! If an athlete tests and does not like a particular mark, the time or mark may be scratched from the results. Even so, college coaches put more emphasis on how players perform in pads. A disappointing time in the 40 will not lead to colleges dropping a player. At past Nike events, running backs and wide receivers have run 4.8's and linebackers run 5.2s and still sign with major D-I programs - current New Orleans Saints standout linebacker Jonathan Vilma clocked a 5.0 40 at a Nike Camp when he was in high school, and obviously the fifth-year All-Pro has not let that slow him down. Use your times, marks and SPARQ Rating to honestly evaluate yourself as a player and see where you can work to improve your athleticism through Nike SPARQ Training.
Q: I registered. Will I get a confirmation email?
A: Yes. You will get an email confirming your registration and another event reminder email the Monday before the event. If you have not received your confirmation within a day of signing up, please check your spam folders.
• If you still need help verifying your registration, please contact Bob Masajo at bob@studentsports.com.
• All other inquiries please direct to Michael White at michael@studentsports.com.

Q:
Can seniors (class of '09) attend the combines - Who CAN attend the combines?
A:
No seniors or 8th graders are allowed at the combines. The combines are for class of '10, '11, and '12 grads. (Senior and juniors in the fall of '09)
Q: Can I go to the combine to spectate?
A: Depends on the venue - at an outdoor combine you should be able to watch, but not at indoors, as space is limited at indoor facilities and the first priority is keeping the testing area clear and safe for the participants.
Q:
Can I register two people with one e-mail address?
A:
No. Each athlete needs 1 distinct e-mail address to register. Also, please remember and use this email at the event in order for your results to be uploaded properly.
Q: What are the testing protocols? Where can I get info on the kneeling power ball throw and other tests?
A: Watch the tests on video here.

Q:
How long does the combine last?
A:
Depends on when you get there and get in line for registration. Once through the registration line it should take no more than an hour or so to complete testing.
Q: How do I get my SPARQ Rating and results?
A: You will leave the combine with these in hand. You will receive an email after the event with links to access your rating on ESPNRISE.com.
Q:
What do I need to bring to the combine?
A:
Cleats /running shoes and workout gear to run in. Take a look at the field type beforehand to determine what type of shoes /cleats you would want to run in.
Q:
Will there be any football related drills at the combine?
A:
No. The Nike Combine is strictly testing at athletic movements.
Q:
I am a coach interested in volunteering, how do I go about this?
A:
Email Michael White at michael@studentsports.com.
---
ESPN.com:
Help
|
PR Media Kit
|
Sales Media Kit
|
Report a Bug
|
Corrections
|
Contact Us
|
Site Map
|
Mobile
|
ESPN Shop
|
Jobs at ESPN
|
Supplier Information
©2009 ESPN Internet Ventures.
Terms of Use
and
Privacy Policy and Safety Information/Your California Privacy Rights
are applicable to you. All rights reserved.